for: Gaudi's Palace, Astorga.

what: Multi-channel audiovisual installation · Audiovisual resources for communication purposes, social media and merchandising.

media: Super-8 film · Digital transfer · Digital scan of super-8 strips.

Work-in-progress.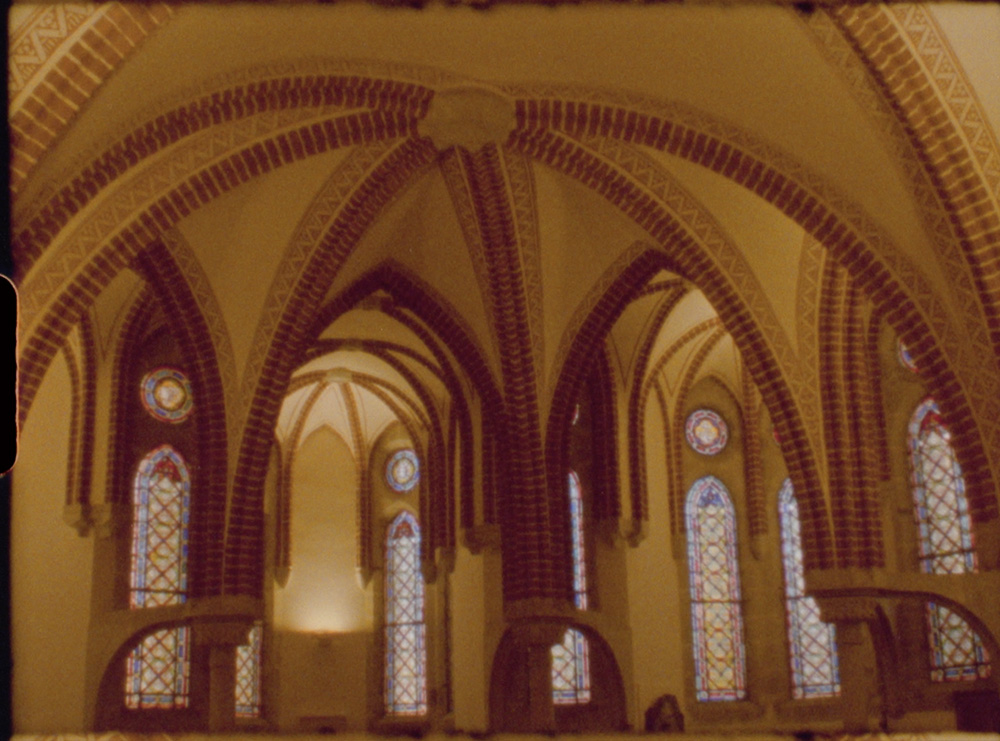 The intangible essence of Gaudi's Palace in Astorga can be seen in the light, color, volume, textures and architectural rhythms. Turned into a film, these essential elements come back to the Palace as light projected on the curved walls of its hidden towers.


La esencia intangible del Palacio de Gaudí en Astorga se materializa en luz, color, volumen, texturas y ritmos arquitectónicos. Transfigurados en forma fílmica, estos elementos esenciales vuelven al Palacio como luz proyectada sobre las paredes curvas de sus torres escondidas.


アストルガのガウディ宮殿の形なきものの本質は光、色彩、量感、触感そして建築的なリズム感の中に具現化しています。映像の形に変容したこれらの重要なエレメントは、隠された塔の湾曲した壁に投射された光として宮殿に帰って行きます。