for: Una casa. Festival de Cine en Primera Persona (A house. Film Festival in First Person).

what: Header film · Web film · Visual resources for communication purposes.

media: Super-8 film · Digital transfer · Super-8 single frames.

year: 2019.
Opening a house.
Come back after a while.
Go into the darkness, invoke light and air.
Common gestures repeated since ever.

Abrir una casa.
Volver después de un tiempo.
Entrar en la oscuridad, invocar luz y aire.
Gestos comunes repetidos desde siempre.


家を開ける。
ある期間の不在の後、家に帰る。
暗闇に足を踏み入れ、光と空気を呼び込む。
昔から何度も繰り返されてきた行い。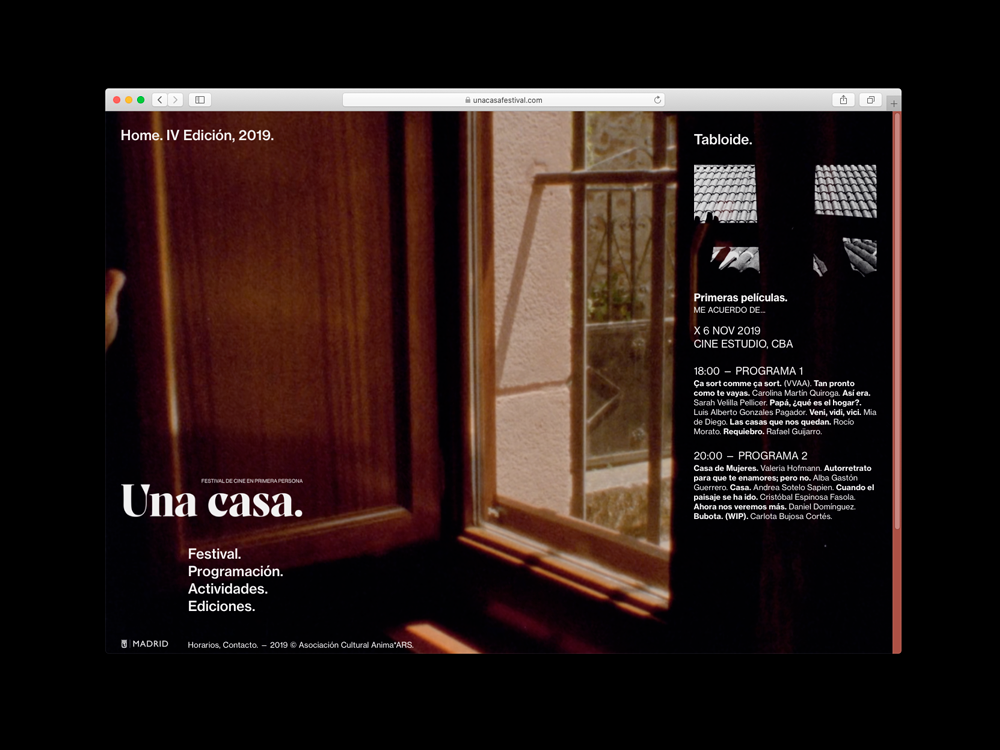 Super-8 single frames for communication purposes in collaboration with ESPECIE DE studio.